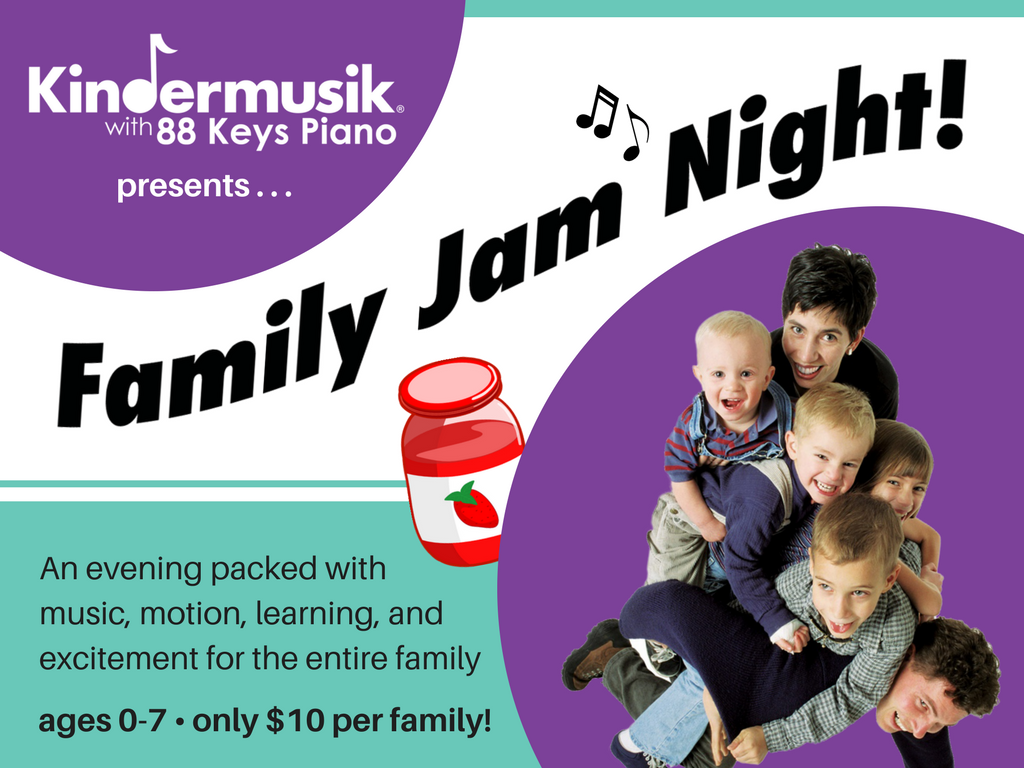 Family Jam Night
Special Evening Class!
Welcome to our second 2017 Family Jam Night! In this class, we're packing the music and magic of our weekly recurring classes into a one-time, energy-filled evening event for the whole family! Get ready to explore instrument playalongs, singing, dancing, lap bounces, movement, storytime, quiet time, and so much more in just 40 minutes of delightful family fun. Ages 0-7 invited!
The most special part about Family Jam Night is that it costs your entire family only $10, no matter how many children you have! Where else can you experience an educational, uniting, musical activity for the whole family for just $10? Enroll now, as spaces are limited.​ We can't wait to make music with your family!
Last Family Jam Night: Friday, October 6, 2017 @6:15 pm
There are currently no Family Jam Nights scheduled, but a date is pending for possibly in December. Check back soon!