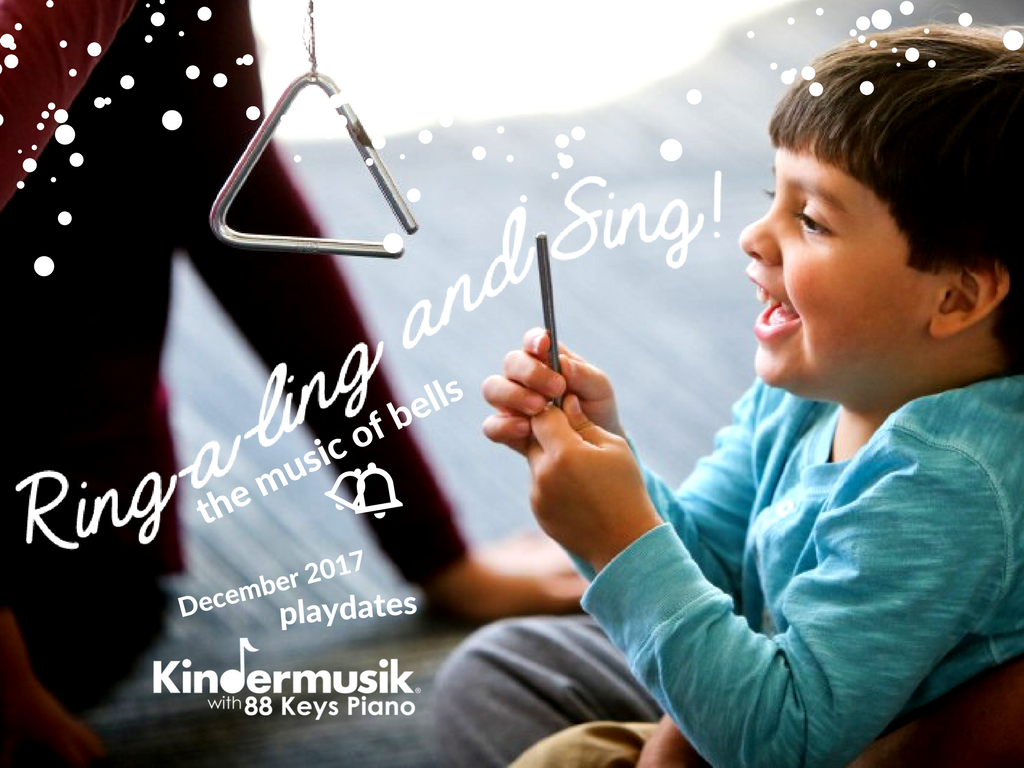 December Musical Playdates
Theme: "Ring-a-ling and Sing!"
Join us with bells on for Ring-a-ling and Sing! At our December musical playdates, we're pulling out all the bells and whistles to celebrate an instrument children love. From sleigh bells and church bells to cowbells and bicycle bells, we'll be exploring the many different types of this simple yet wonderful instrument. So bundle up for some delightful, wintry family time making the music of bells and peals of laughter!
Your child will get a bell of their own to take home, plus 10 songs and a $10 coupon for our weekly studio classes.
This playdate will be held twice, so just pick your preferred date below (or choose both!). Playdates are open to children ages 0-7 and their caregivers. Cost is $15 for your first child, and just $5 each for siblings.
Spaces in each playdate are limited and tend to fill fast. Enroll now and save your family's spots!
Wednesday, December 13, @10 am
Spaces open
Saturday, December 16, @10 am
Spaces open
Enroll Your Family
Note: You'll need to create an account the first time you enroll, and then login with that same account for future visits.
---
 About the Monthly Playdates
So, what's the difference between the weekly classes and the playdates? Just that the playdates aren't a recurring enrollment. They're a one-time event, often held on weekends to accommodate families who can't make the weekly classes.
Playdates are offered two to three times a month, centered around a different theme every month. Playdates are for children ages 0-7 and as many caregivers as wish to come along! At a playdate, each child takes home an instrument/prop related to the theme, 10 Kindermusik songs, and a $10 coupon for our weekly classes. Cost is $15 for your first child and just $5 each for siblings.
Attending a playdate is a great first step if you're new to Kindermusik. We predict you'll fall in love with the energy, movement, laughter, and learning packed into those 40 minutes!